Let's start with something new. If we look at online stock services, vast majority are about digital photography, raster and vector stock images like Fotolia, iStockPhoto, BigStockPhoto and many others. Different content is much less represented. One of few services that deals with Flash stock files is
FlashDen marketplace
, part of Envato creative ecosystem.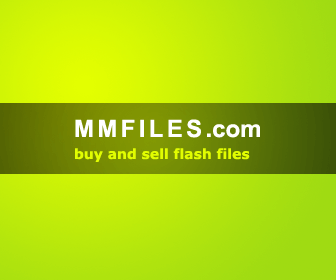 FlashDen has both author and referral programs. Author program starts with 25% earnings and goes up when earnings are higher. Referral program is one of the best. They offer amazing 50% on any referred sale in 3 months period (was last time I checked).
If you are familiar with
AdrianTNT
service you know it works few years now offering Flash menus, buttons, components and libraries. This long experience has created new service, MMFiles (which stands for MultiMedia files), Flash stock marketplace with excellent programs.
Adrian offers 60% to all authors! This is really the highest rate out there! This is also direct response to FlashDen, hugely criticized by community for low 25% rate for starters. MMFiles also has 40% referral share rate, which is also great. However, MMFiles is very new, currently has only about 150 files online. This means support by bloggers is essential in this stage, hence this post.
Do you think MMfiles has any chance to establish itself as Flash stock marketplace and does they need community support?
.