Previous scale flash menu has just few lines of code in first frame of Timeline.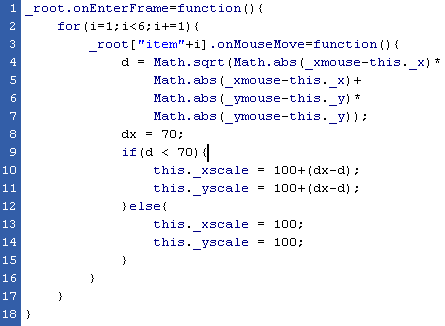 Menu items instances are named from "item1" ... "item5". They change xscale and yscale property as a function of distance from xmouse position. That is all.
If you need to add more menu items, code is the same, you only have to change line 2. If you have 10 menu items, you will write in line 2:
i<11
. Everything else is unchanged.